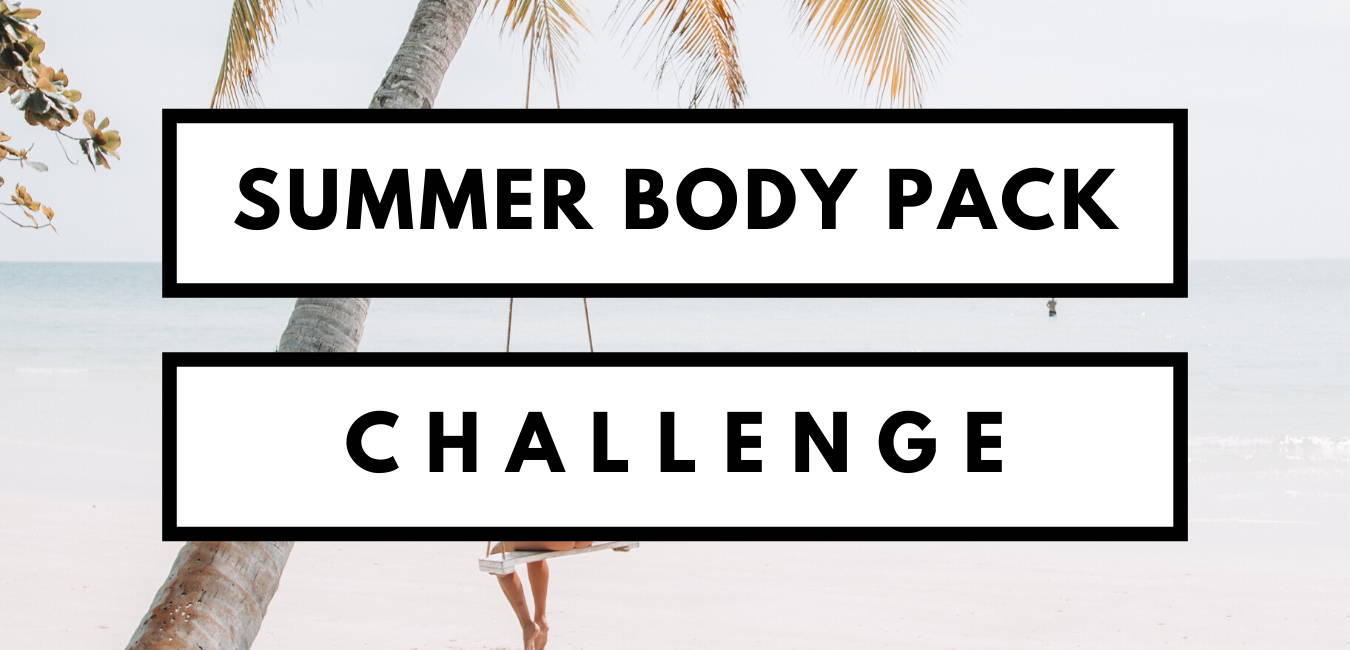 Includes everything you'll need to become a healthier + stronger version of yourself

No need for a gym! You can workout anywhere.

Delicious + nutritious. Fall in love with food that's good for you!

Don't do it alone. Share your experience with fellow participants!
Who can complete the Challenge?

Want to get fitter, stronger and more confident in 2020?
If you answered YES, then our 4 WEEK SUMMER BODY PACK CHALLENGE was made for you! Our challenge isn't about never ending push-ups and burpees,
instead this challenge sets you up with short yet super-effective weekly workouts, a meal plan and shopping list plus an online support network!
Simply purchase our Summer Body Pack and register your details on the link below to join the challenge!

REAL CUSTOMERS, REAL RESULTS

"I'm now down 5.5kg after having the baby. I am a single mum, I work part time and own a business." - Ely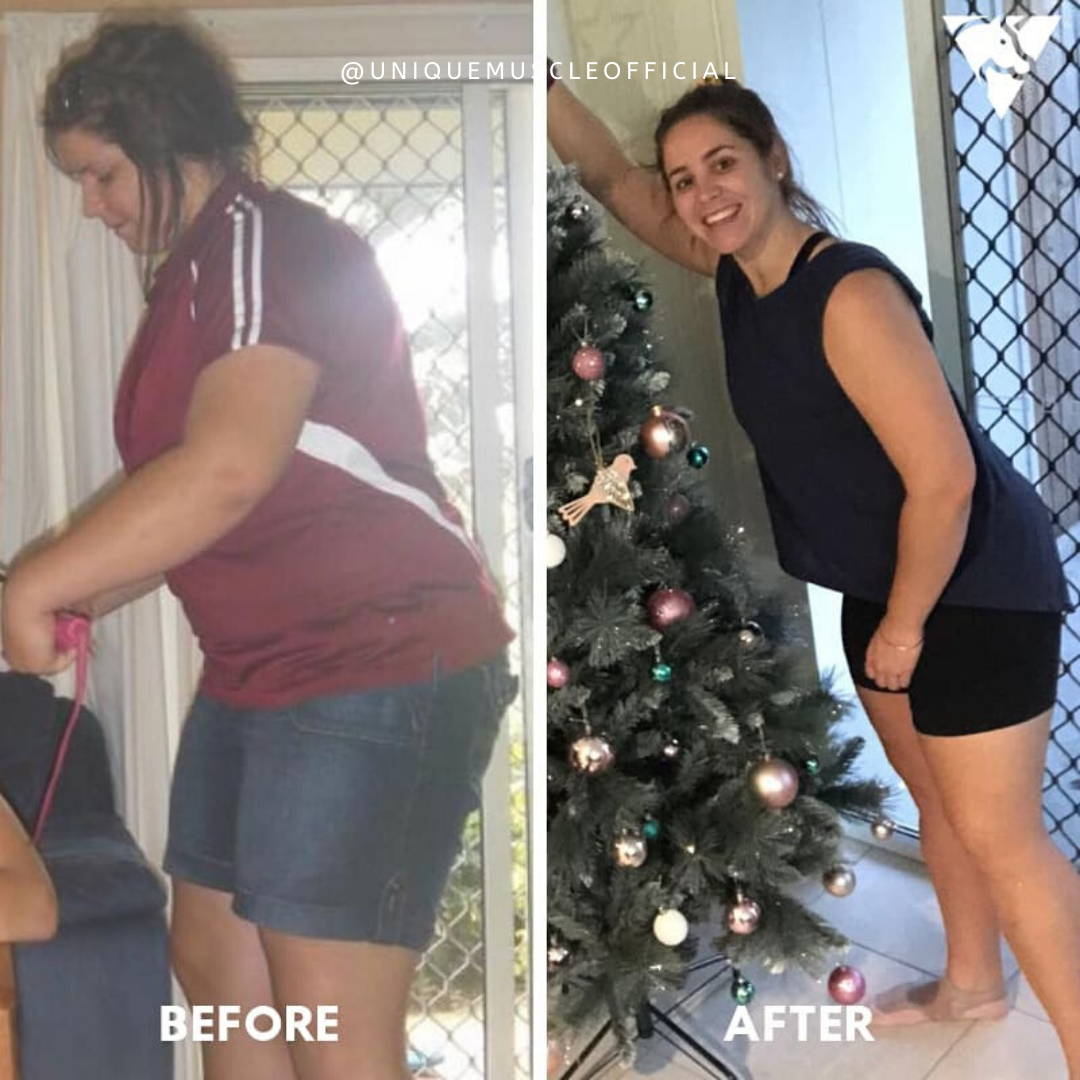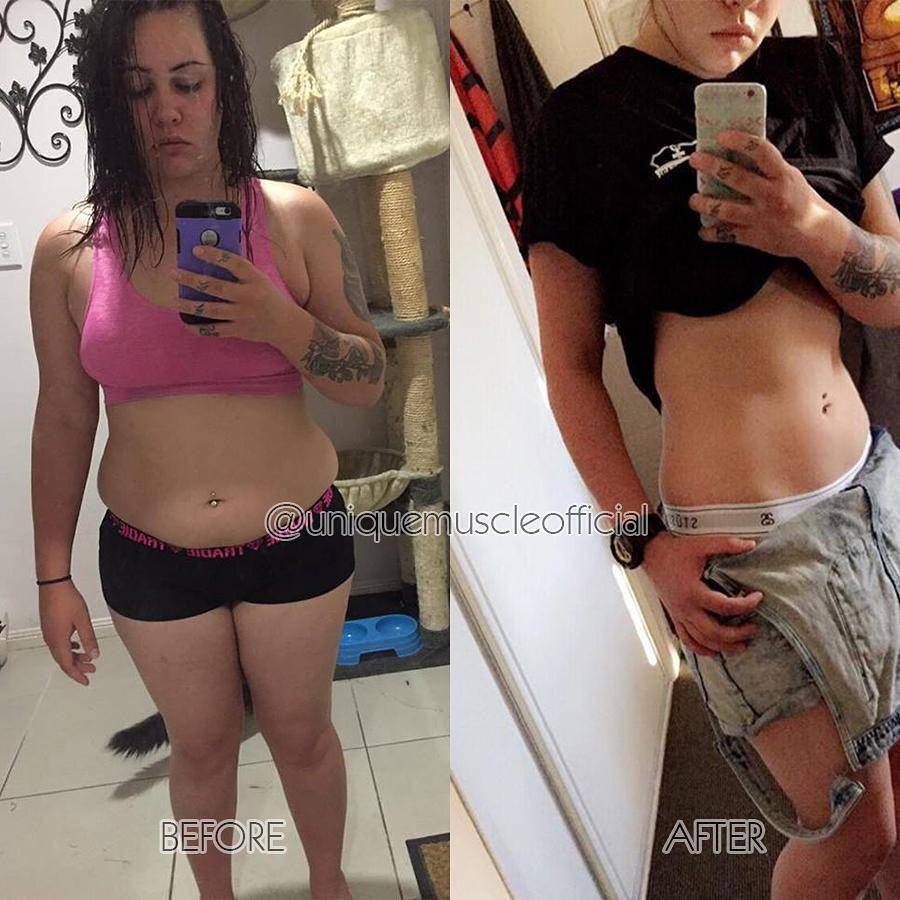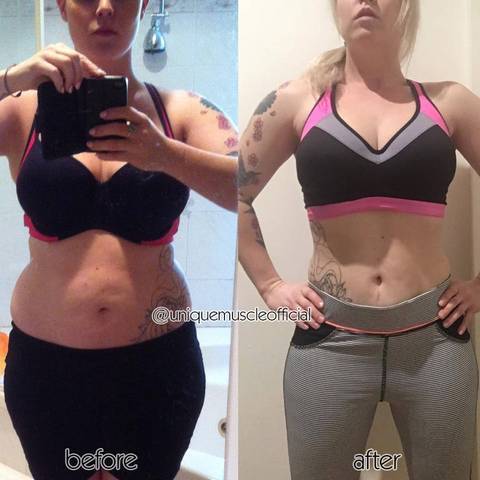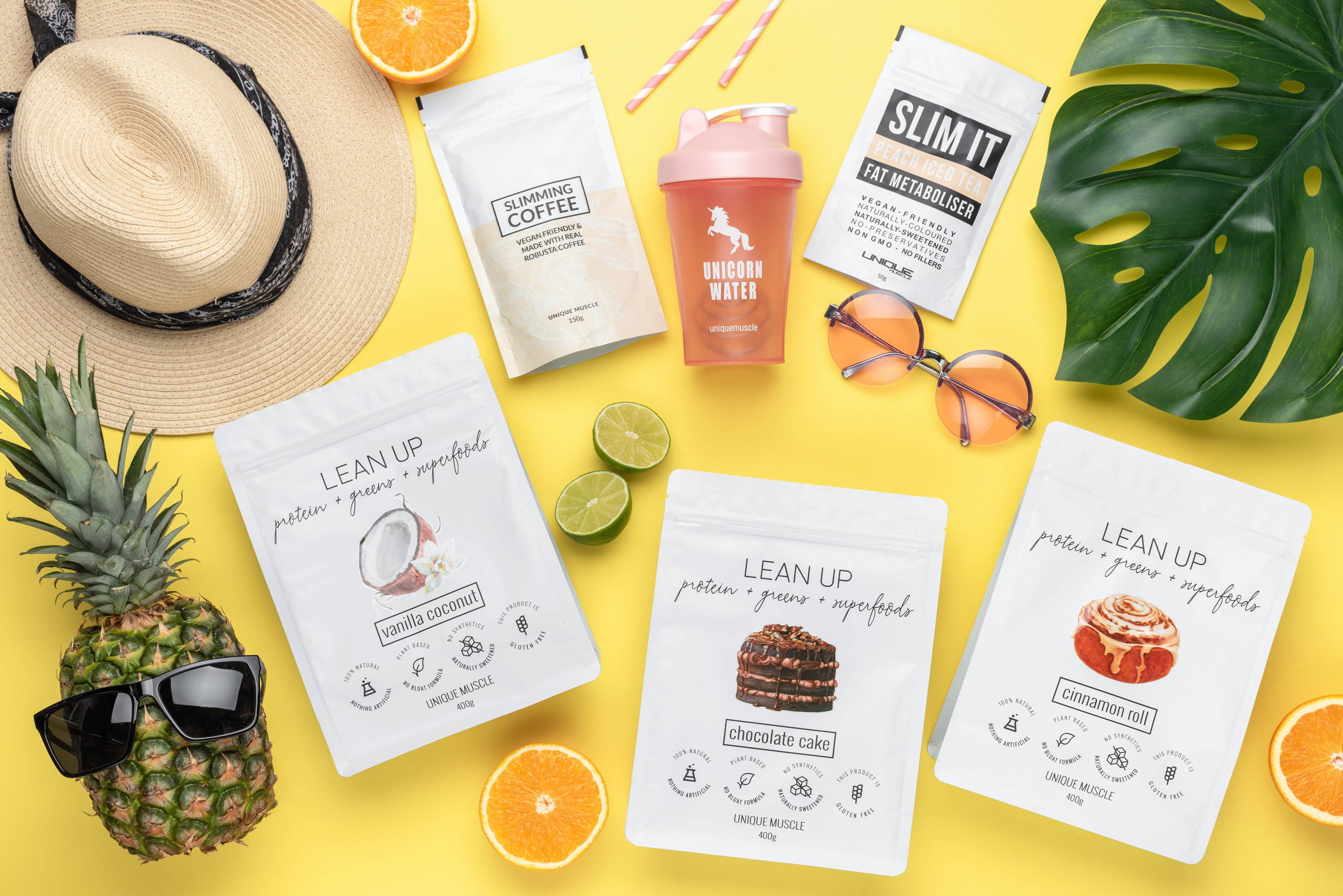 9000+ 5 Stars and counting!
I purchased the pack to give everything a go. Second week in and I am loving all of the products, especially the slimming coffee. I have swapped our my routine morning coffee with the slimming coffee and have noticed a difference in how I feel energy wise and no bloating. The 4 week guide has some delicious recipes inside and even have my partner them! I cannot wait to try other products.
These products taste amazing such an easy and simple addition to your healthy lifestyle choices.

Absolutely delicious. I've gotten so many people to try all of the products, and they absolutely love them and are getting some themselves. Amazingly delicious!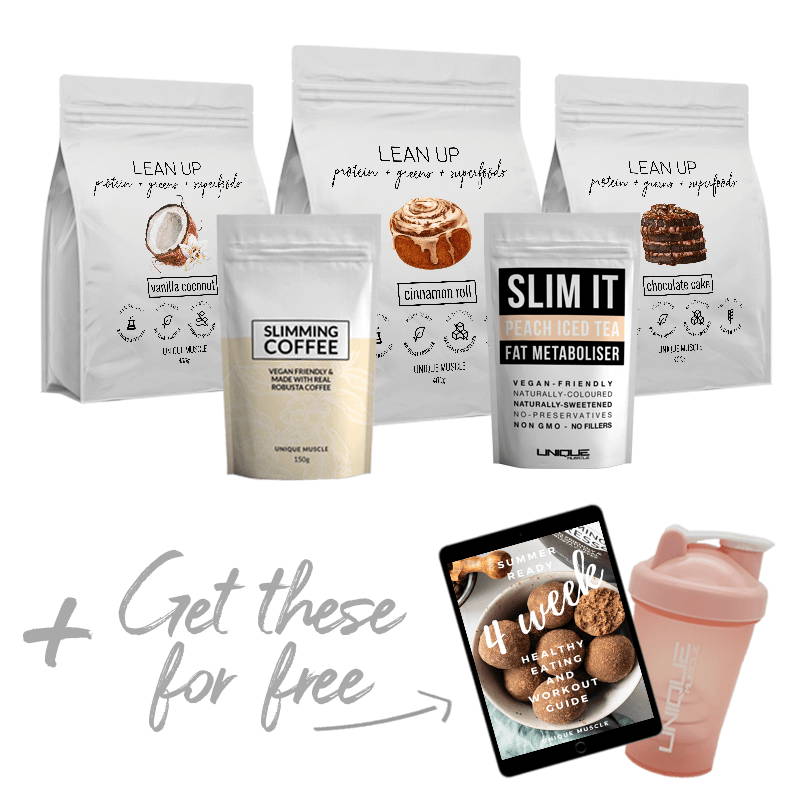 Liquid error: product form must be given a product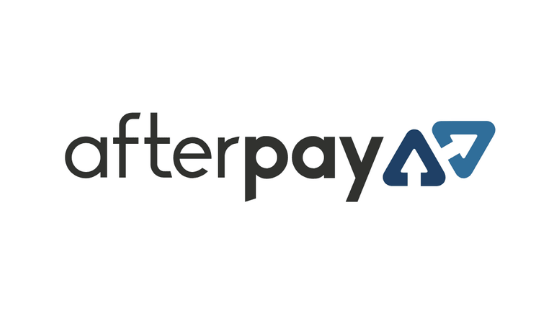 4 interest free payments
of $54.94 fortnightly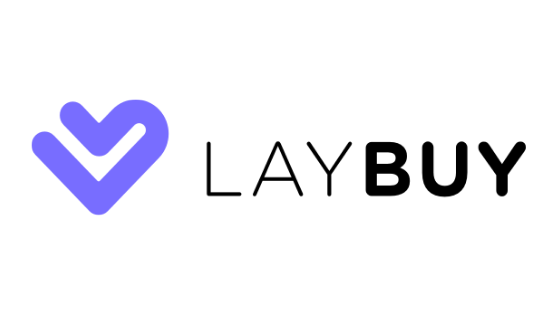 6 interest free payments
of $36.62 weekly
Originally $282.60, now $219.75 = over $60.00 in savings!
We've helped thousands of women get amazing results with SLIM IT by helping you shift excess body weight safely, drink more water and give you more energy. We're confident that SLIM IT won't let you down! Here's what SLIM IT may assist with:


In the most stubborn areas of your body by metabolising fat (if you don't want it, let's get rid of it!)

Use stored fat as energy (without stimulants! So you won't get that gross jittery feeling either!)

Goodbye 3pm crash! Improve memory, learning capacity and improve visual function

Because seriously who doesn't need to drink more water?!
Vegan friendly, no preservatives, no fillers, non GMO!

Less than 0.1g of sugar per serve
With all of the metabolisers out there, I was skeptical of this one. I was hoping that I didn't just waste money. But, to my surprise, I was wrong. After the first couple of days when using this product, I instantly saw that my bloating went down and some areas where stubborn fat was, was vanishing and I was so excited.I even feel slimmer and feel more confident.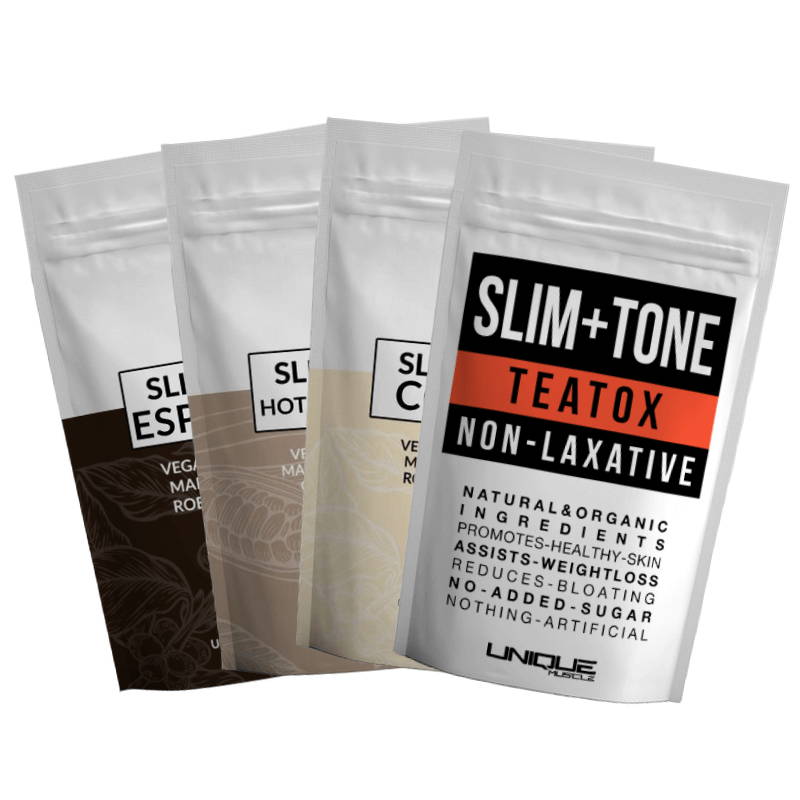 You don't need a motivational quote, you need ONE of our Slimming drinks. Choose from SLIMMING ESPRESSO, SLIMMING COFFEE, SLIMMING HOT CHOCOLATE or SLIM + TONE TEATOX. Here's what the SLIMMING drinks may assist with:


If you don't want it, let's get rid of it!

Use stored fat as energy (to maybe she's born with it, maybe it's Slimming Espresso!)

Control Appetite + Cravings
Avoid that hangry feeling!

Support Healthy Blood Sugar Levels

Reduce Stress and Anxiety
Made with Real Robusta Coffee OR Real Floral Blend

Vegan friendly, no preservatives, no fillers, non GMO!
I'm hugely skeptical about these products but oh my god was my tune changed right away.Immediately I have seen a huge difference in my body. I also have more energy during a workout. 100000% recommend.
LEAN UP contains high-quality PROTEINS + GREENS + SUPERFOODS which makes it an ALL IN ONE nutritional shake helping you to achieve a body that is truly healthy and well-nourished from the inside out! Unlike other brands, LEAN UP also won't cause you bloating or nausea afterwards. Here's what LEAN UP may assist with:


And help to quickly repair muscles after a workout!

Control Appetite + Cravings
Avoid that hangry feeling!

Support Healthy Blood Sugar Levels

Increase Nutritional Benefits of your Daily Recipes
i.e. Turn regular pancakes into protein pancakes!
Contains protein + greens + superfoods

Vegan friendly, no preservatives, no fillers, non GMO!
Great tasting flavour, keeps you full for ages and doesn't make you bloat like other protein shakes I've tried!
Our Summer-Ready 4 Week Program is a comprehensive program will help you to not only get results, but will also assist you to understand how to truly nourish your body and create long lasting healthy eating habits!


Including over 25 Plant Based + Gluten Free recipes with Macro breakdown and shopping lists!

With helpful pictures and instructions for gym/home.

Positive Mindset Checklist
Including steps to prepare for success

That will help you achieve your health goals!
Easily to download e-book straight after purchase

Your all-in-one guide for healthy eating and workouts to live a healthy lifestyle!
A lot more varieties to choose from in terms of recipes, also a pre planned weekly shopping list and weekly workout plan. Includes workouts of Lower,Upper & Full Body. You won't regret having this booklet. This is a email version so you can print it out or have on your phone.
9000+ 5 Stars and counting!
Love the meal plan! The protein powders taste absolute amazing, even with just water!I got the peach ice tea fat metaboliser with the pack and it tastes legit.Shaker is good quality!
Love the flavours and variety in the pack is awesome value.
I love the summer body pack , the unicorn water and detox tea is a definite favourite. Been on the summer body challenge two weeks and I've already lost weight. I'd definitely recommend it to a friend.